Chiang Mai Kerchor Elephant Eco Park Tour
Highlight
Spend a day in an elephant sanctuary in Chiang Mai, where you'll feed, bathe, and play with the animals

Get an in-depth understanding of the gentle giants, and learn about what they eat and how they behave
About Chiang Mai Kerchor Elephant Eco Park Tour
This Kerchor Village is a place where you can get to know the elephants truly as it is comparable as their real home. You can feed them, play with them, and learn how this kind of giantic animal lives naturally. You can also get a really cool photo with the elephants, take a mud session with them, or even bath and brush them yourself. And you shouldn't miss to take a walk with them through the jungle to the hidden charming waterfall where you can jump in and swim freely.
Activity Information
Inclusion
Transfers from/ to hotels (major hotel in Chiang mai center only)

English speaking guide

Food for feeding the elephants

Insurance
Remark
Itinerary may be subject to change or cancellation according to local weather conditions. In the event of bad weather, tours will be postponed until suitable conditions arise.

Please bring hat, change clothes, towel, hiking shoes, walking shoes, sunscreen, swimming suite, insect repellent.
Attractions or Hotels nearby Chiang Mai Kerchor Elephant Eco Park Tour
Baan Ngern Village Chiang Mai

Distance <2 km

Thannatee Boutique Hotel Chiang Mai

Distance <2 km

Chiang Mai Gate Hotel

Distance <2 km

Nim Chiangmai Airport Hotel

Distance <2 km

The Imperial Mae Ping Hotel Chiang Mai

Distance <2 km

Dusit Princess Chiang Mai Hotel

Distance <2 km

Kodchasri Thani Chiang Mai

Distance <2 km

Duangtawan Hotel Chiang Mai

Distance <2 km

Movenpick Suriwongse Hotel

Distance <2 km

Royal Lanna Hotel Chiang Mai

Distance <2 km

Pastell Old Town Chiang Mai

Distance <2 km

Star Hotel Chiang Mai

Distance <2 km

Night Bazaar Place 2 (formerly Kalare Night Bazaar Guesthouse Chiang Mai)

Distance <2 km

Villa Sirilanna Hotel

Distance <2 km

Mandala House Chiang Mai

Distance <2 km

BP Chiang Mai City Hotel

Distance <2 km

Namton Boutique Hotel Chiang Mai

Distance <2 km

Night Bazaar Place Chiang Mai

Distance <2 km

Na Thapae Hotel Chiang Mai

Distance <2 km

Dusit D2 Hotel Chiang Mai

Distance <2 km
Day Trip nearby Chiang Mai Kerchor Elephant Eco Park Tour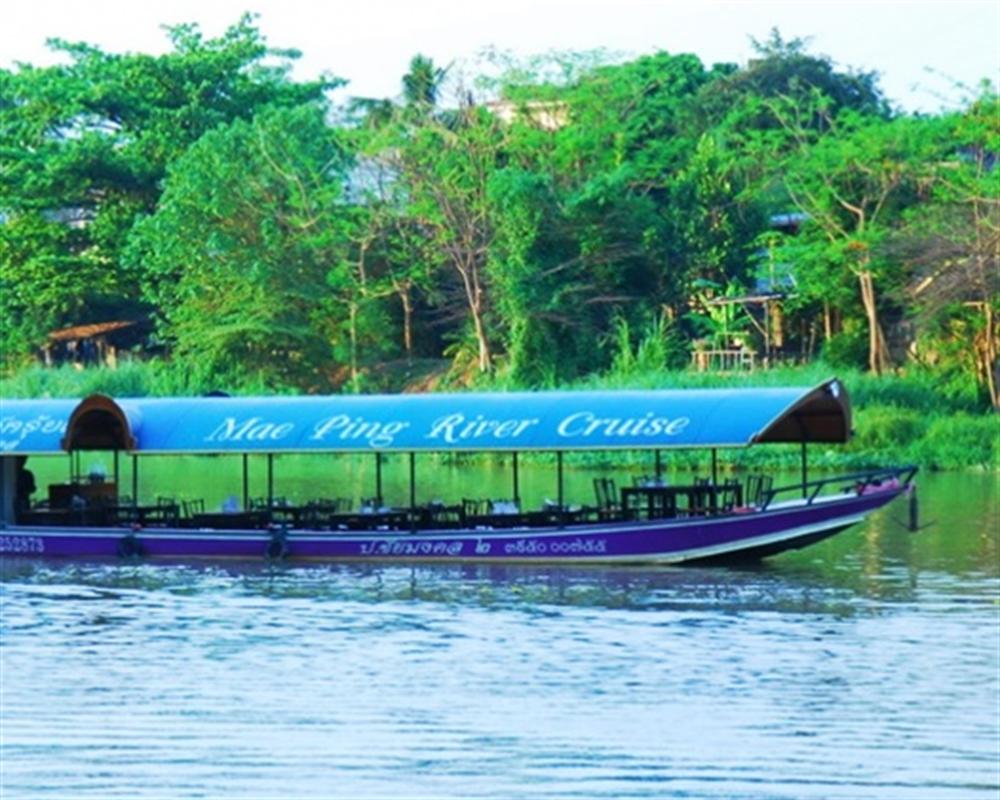 Chiang Mai Thailand
Mae Ping River Experience