Chiang Mai Segway Adventure
Highlight
Explore Chiang Mai on a 2 hour Segway tour and snap stunning photos

A Segway tour is a convenient and safe way to get around and understand Chiang Mai's true character
About Chiang Mai Segway Adventure
Take an adventure in 2 hour journey with a memorable experience by glided tour on a Segway Personal Transporter (PT) which is the first electric and self-balancing personal transporter in the world. Explore the charming Chiang Mai city and its riches of culture along the way of gliding. Stop at many outstanding sights as Wat Phra Singh, Thapae Gate, Wat Pan Tao, Wat Chiang Man, Wat Cheli Luang and Three Kings Monument. If your weight is between 40 Kg. and 113 Kg., come and join us in this fantastic journey departing from the headquarters of Segway Gibbon building in the center of Thapae Gate. Please note that the transfer from and to hotels in Chiang Mai is not included.
Activity Information
Meeting Point
Meeting point is at the Flight of the Gibbon offices, located across from Thapae Gate.
Inclusion
Tours run daily from 09:00 with last 2 hour tour leaving at 13:00 and last 1 hour tour leaving at 15:00

Each Tours include: 15 minutes training

Two hour City Tour stops: Thapae Gate, Wat Chedi Luang, Wat Pan Tao, Wat Phra Singh, 3 Kings Monument and Wat Chiang Man.

Snack and Drink.
Exclusion
Transfers from/to hotels in Chiang Mai.
Remark
Open every day: 8:30am. to 17:30pm.

All tours depart from the Thapae Gate Headquarter.

Helmets are provided and required.

Bare feet and high heels are not allowed.

Guests must be 12 years of age or older and weigh at least 88 pounds (40 kilos). Maximum weight 250 pounds (133 kilos)

No smoking or telephones allowed on Segways.

Tours run rain or shine and ponchos are provided in the event of rain.

Segway tours are legally allowed on Chiang Mai's streets. It is the guests responsibility to respect road signs, pedestrians and other vehicles
Attractions or Hotels nearby Chiang Mai Segway Adventure
Art in Paradise Chiang Mai

Distance <2 km

Thannatee Boutique Hotel Chiang Mai

Distance <2 km

Chiang Mai Gate Hotel

Distance <2 km

The Imperial Mae Ping Hotel Chiang Mai

Distance <2 km

Dusit Princess Chiang Mai Hotel

Distance <2 km

Kodchasri Thani Chiang Mai

Distance <2 km

Duangtawan Hotel Chiang Mai

Distance <2 km

Movenpick Suriwongse Hotel

Distance <2 km

Royal Lanna Hotel Chiang Mai

Distance <2 km

Rimping Village Chiang Mai

Distance <2 km

Night Bazaar Place 2 (formerly Kalare Night Bazaar Guesthouse Chiang Mai)

Distance <2 km

Tea Vana Hotel Chiang Mai

Distance <2 km

Villa Sirilanna Hotel

Distance <2 km

Mandala House Chiang Mai

Distance <2 km

BP Chiang Mai City Hotel

Distance <2 km

Namton Boutique Hotel Chiang Mai

Distance <2 km

Night Bazaar Place Chiang Mai

Distance <2 km

Na Thapae Hotel Chiang Mai

Distance <2 km

Dusit D2 Hotel Chiang Mai

Distance <2 km

De Naga Hotel Chiang Mai

Distance <2 km
Day Trip nearby Chiang Mai Segway Adventure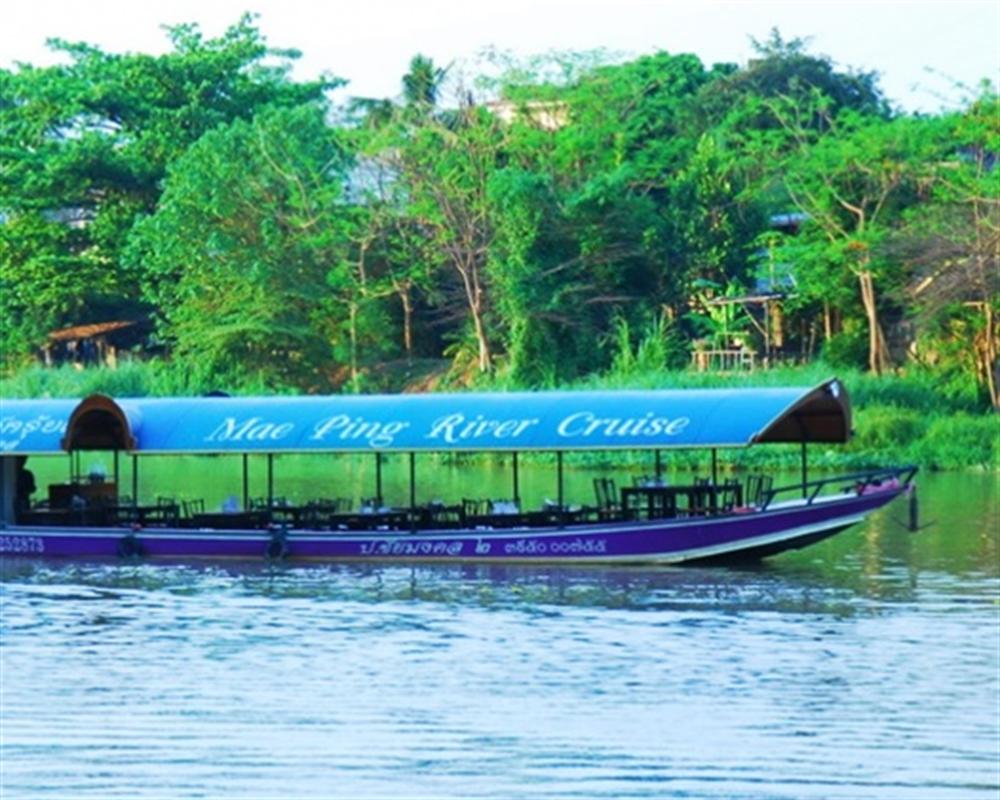 Chiang Mai Thailand
Mae Ping River Experience