Summer Palace & Merit Making Tour
This property is in high demand! Sorry, we have no service at this property on your dates.
Change Date
Day Trip Nearby
Contact Us
About Summer Palace & Merit Making Tour
Explore another ancient city in Thailand, Petchburi where you can find both cultural and natural stunning sights. A lot of ancient temples and magnificent palaces reflected the architecture of an ancient world back in the prosperous time of Ayutthaya. 65 km. away from Hua-Hin or just one hour drive, we will find the most popular and the oldest as more than 1,000 years old temples, Wat Mahathat Worawihan constructed by the Khmer. Experience the traditional ceremony, which you can make merits to the monks and receive their blessing. Continue to Phra Nakorn Kiri, or officially known as Khao Wang or Palace Mountain where you can find a set of beautiful building on top of it including the summer palace of King Rama IV (King Mongkut). See the beautiful scenery and feel the fresh air while you are on a cable car taking you up and down the mountain. Next stop is Khao Luang or Royal Mount which is a small hill full of ancient Buddha sculptures and you also can find the stunning temples when you enter the cave. Monkeys will greet you at the entrance and if you want you can buy some bananas and corns to feed them. After a long journey, we will serve you with delightful buffet lunch at a good hotel in Petchaburi before returning to your hotel in Hua Hin.
Activity Information
Attractions or Hotels nearby Summer Palace & Merit Making Tour
Day Trip nearby Summer Palace & Merit Making Tour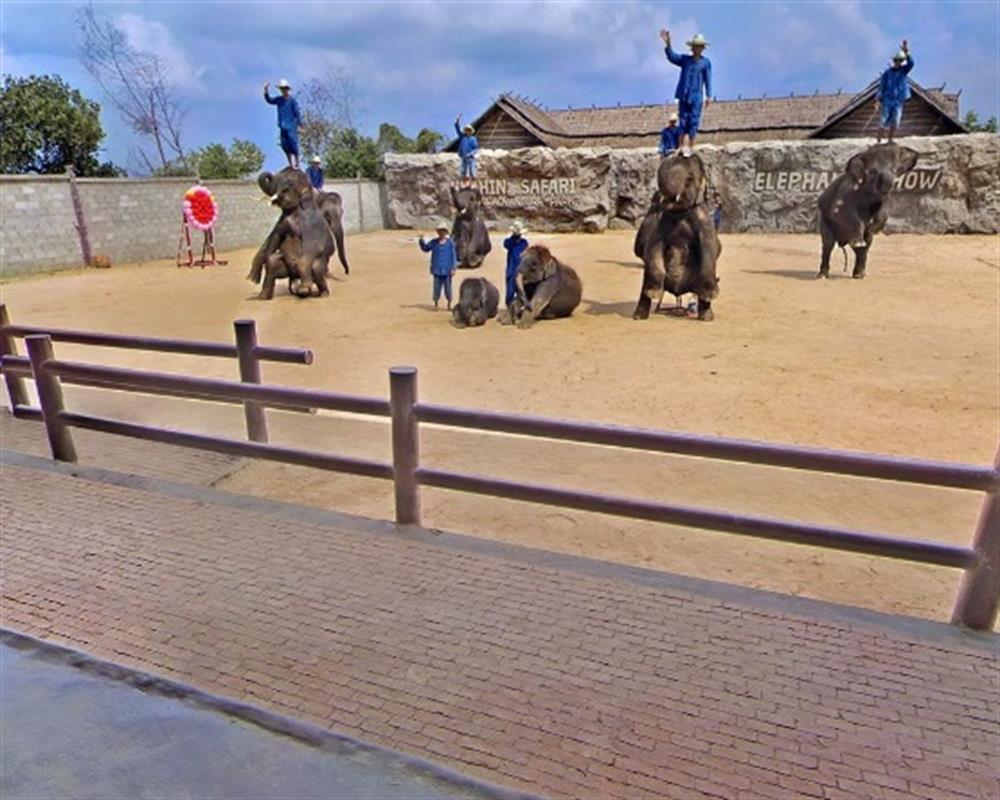 Hua Hin Thailand
Hua Hin Safari & Adventure Park