Siam Niramit Show Bangkok
19 Tiamruammit Rd., Huaykwang, Bangkok 10320, Thailand
Latest review(s)
Very professional show and good dining experience.
Show was excellent. Buffet was good and well organised.
John Jepson
Tue,Jun 18, 2019
See all 85 Review(s)chevron_right
Highlight
Learn about Thai religious customs and practices in an entertaining way

Watch one of Bangkok's top shows with spectacular performers and wonderful costumes
About Siam Niramit Show Bangkok
Siam Niramit Show Bangkok Spectacular is a theater experience in Thailand that no visitor should miss. Enjoy a night in Bangkok savoring the excitement of the famous Siam Niramit Show Bangkok Take in the breathtaking scenery, colorful costumes and revolutionary special effects as more than 150 performers take to the stage in a memorable demonstration of Thailand's rich traditions.
Activity Information
How to use
You must book at least 24 hours prior to arrival.

You can present either a printed or a mobile voucher to enter to the attraction directly.

The person who books and receives the confirmation voucher must present a valid photo ID/passport along with the voucher number.

The voucher is valid only on specified date and time of the tour.
Important Information
Siam Niramit Bangkok opens everyday 17.00 pm - 22.00 pm.

Buffet Dinner from 17.30 pm – 20.00 pm.

Pre-show entertainment from 19.00 pm – 19.30 pm.

Theater doors opens at 19.30 pm.

Theater gate will be open 30 minutes before show time. Late arrival guest are requested to attend the show after break otherwise a suitable seat will be assigned.

Show starts at 20.00 pm. Show duration is 80 minutes without intermission.

The number of seat each time is on request. We can not know number of seat until the date of showtime. (Automatic Random).

Bringing a camera in is not acceptable.
Exclusion
Transfer service

Personal expenses

Optional activity costs
Remark
Children under 4 years of age or less than 90 cm. in height see the show free of charge, provided that they share a seat with a parent.

Rates for children apply to those either between the age of 4-12 years and/or less than 145 cm. in height (proved may be required).

In any case of your booking isn't matched with reality when you show upfront (such as child's age, child's height, the quantity of people and etc), you are responsible to pay the additional charge upfront the show/tour. Hotels2thailand.com reserves the right to non-refund if the booking is mistaken reserved by guest.
Additional Info
Pre-Show Entertainment

Traditional Thai Village.
Outdoor dance performances.
Elephant feeding and rides.
Traditional Thai Massage.
Souvenir shops.

Show Scheduling

Show 1: Journey Back to History. For over seven centuries, Siam has been home of diverse cultures; A cross-road where civilizations met. Siam Niramit takes you back to the past to witness. The grand procession of Lanna Kingdom in the North.The colourful livelihood at the Southern peninsular where overseas traders blended in with the locals. The ancient empire of Khmer where the cheerful Northeastern folks blend song and dance into the work of their daily life. The Kingdom of Ayutthaya, a the heart of the fertile land of Chao Phaya basin, that built farmers of all kinds and brave men of all times.
Show 2: Journey Beyond Imagination. Despite the diverse cultures and livelihood, Thai people are all bound by common belief in religious principle of the Law of Karma. The good deeds or bad deeds in this world will result in merit or suffering in the next life. Hell, depicts the souls whose former lives were indulged in greed, anger, and lust. Himapaan Forest, the boundary between human world and heaven, where mythical creatures exist. Paradise, home of heavenly beings all form a chorus of celestial dance praising the principle God ; Lord Indra.
Show 3: Journey Through Joyous Festivals. Believing that to go to Heaven, one must gather merit in their present life. In this final act Siam Niramit will take you to enjoy all year round of merit making festivals, which combine religious ceremony with colourful and joyful celebration.
How to get there
Address: 19 Tiamruammit Road, HuayKwang, Bangkok 10320

Siam Niramit runs a free shuttle bus from Thailand Cultural Centre MRT Station, Exit 1. Pickups begin at 5:15 pm, at roughly 15 mins intervals. Drop-offs resume at the end of the show. First-come, first-served
Attractions or Hotels nearby Siam Niramit Show Bangkok
Real reviews from real guests
JO
Very professional show and good dining experience.
Show was excellent. Buffet was good and well organised.
John Jepson / Tue,Jun 18, 2019
PR
Overview of Thailand Culture
The show is a good overview of the culture and regions of Thailand. The stage sets and scenery were remarkable, while the show illustrates snap shots of life throughout Thailand and a summary of their main religous beliefs. Caution: The hell scene could be a bit disturbing for some people and young children. Overall, an enjoyable and educating experience. I think some people may find the lack of plot and cultural scenes to be lacking in excitement or interest for them.
Priscilla Bailey / Tue,Jun 18, 2019
JO
Food and show
Good spread of buffet and show was pretty good though location bit out of place.
Jon / Tue,Jun 18, 2019
SH
Outstanding!
being a theatre actress myself and having been exposed to a number of theatrical productions around the world, I have to say Siam Niramit left me speechless and absolutely thrilled with the production values of the show. The sets, costumes and effects were all, in a word, mind blowing!
Shanuki de Alwis / Tue,Jun 18, 2019
{{item.PersonalName.substr(0,2).toUpperCase()}}
{{item.PersonalName}} / {{item.CountryTitle}} / {{item.ApproveDate|dateFormat:'dd MM yyyy':'en'}}
Show & Ticket nearby Siam Niramit Show Bangkok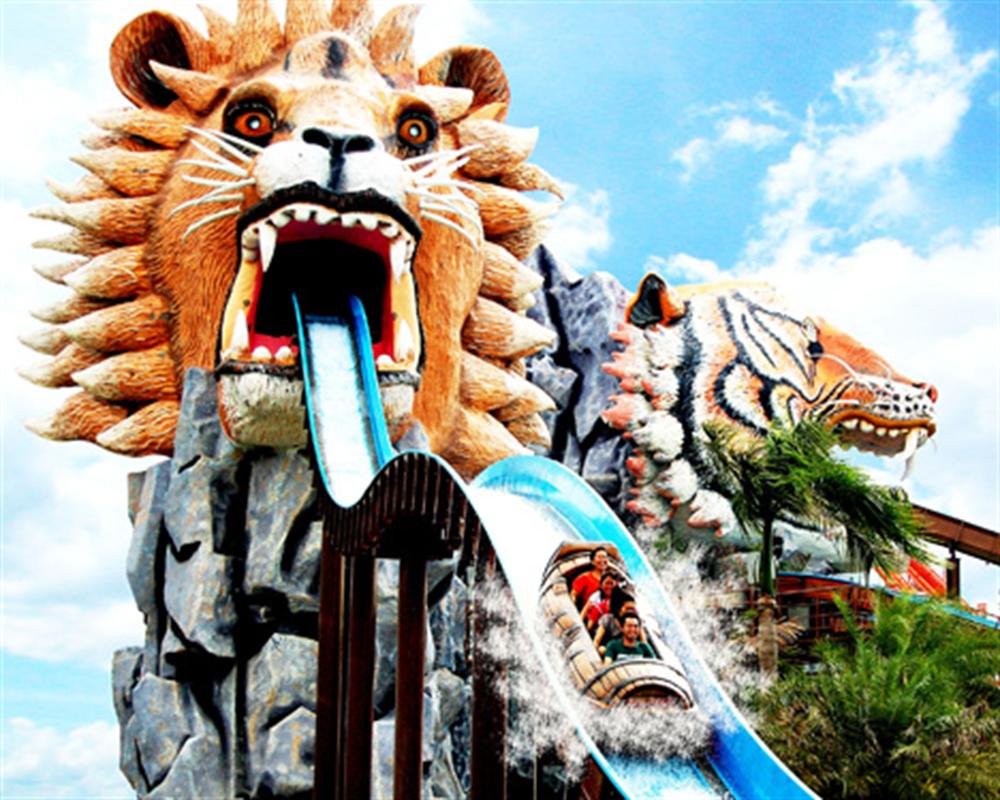 Bangkok Thailand
Siam Amazing Park