The Best Things To Do in Chiang Mai
One visit to Thailand isn't enough. With the great variety of things to do and see, how could you not start planning for another trip? Whether you're looking for a relaxing beach vacation or an exciting mountain climbing adventure, you can find it here in Thailand.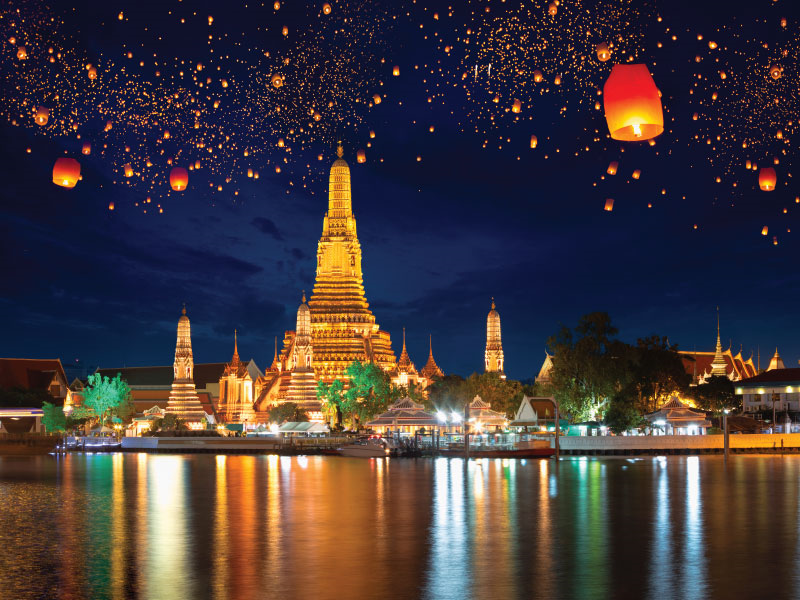 If you've been to Thailand, you've probably already visited Bangkok. It's a busy city full of tourists, business people, and of course, lots and lots of street food. If you haven't visited Chiang Mai yet though, you'll definitely have to make a trip. There are so many things to do! Shall we take a look?
The Best Way to Spend a Vacation in
Chiang Mai
Honestly, you could spend several weeks in the northern parts of Thailand and still have things to see. There is something for everyone - excellent eateries, vibrant nightlife, activities galore, and a respect for culture and religion. Here are some things that you can't miss: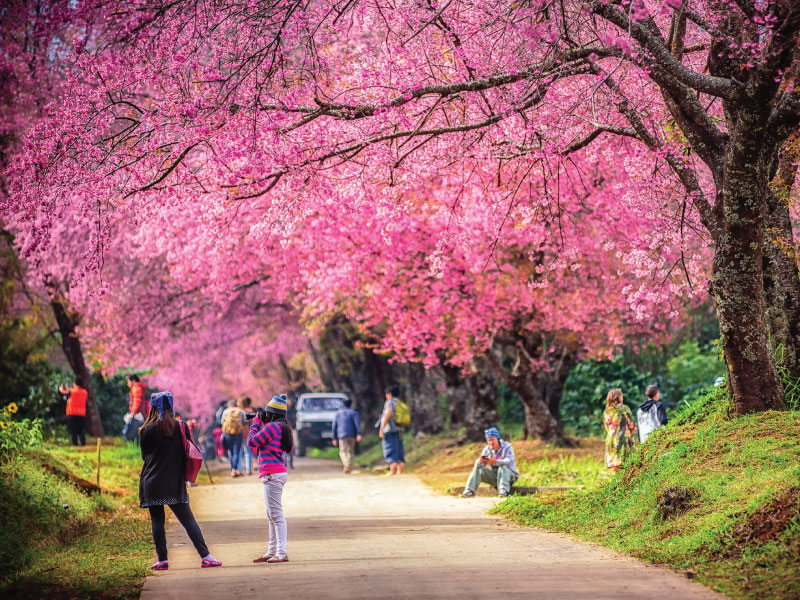 1 - Say hello to the elephants
Sadly, animal cruelty has quite a past in Thailand. Common tourist attractions are elephant parks where you can ride on the backs of elephants and tiger temples where you can pet drugged up tigers. We do not endorse this and believe that you should avoid any of these attractions.
That being said, Chiang Mai is home to one specific elephant sanctuary that is dedicated to educating people about elephant cruelty and how to treat them better. They have rehabilitated several elephants that were abused by people in the tourism industry. These recovering creatures now live at the elephant Nature Park.
You can stop by and say hello to the elephants in their homes, or volunteer to help out around the center.
You won't get to ride any elephants here. Rather, you'll get to take care and protect these amazing creatures. It's definitely a worthwhile way to spend your vacation.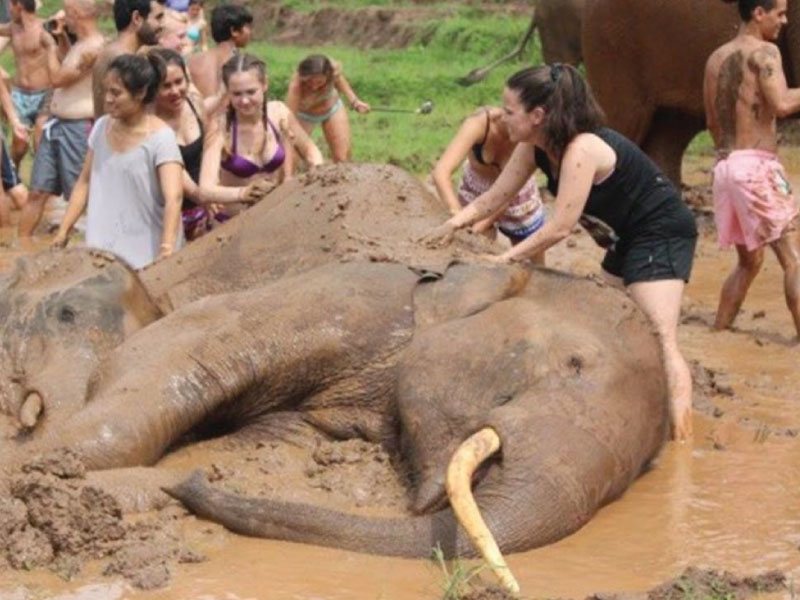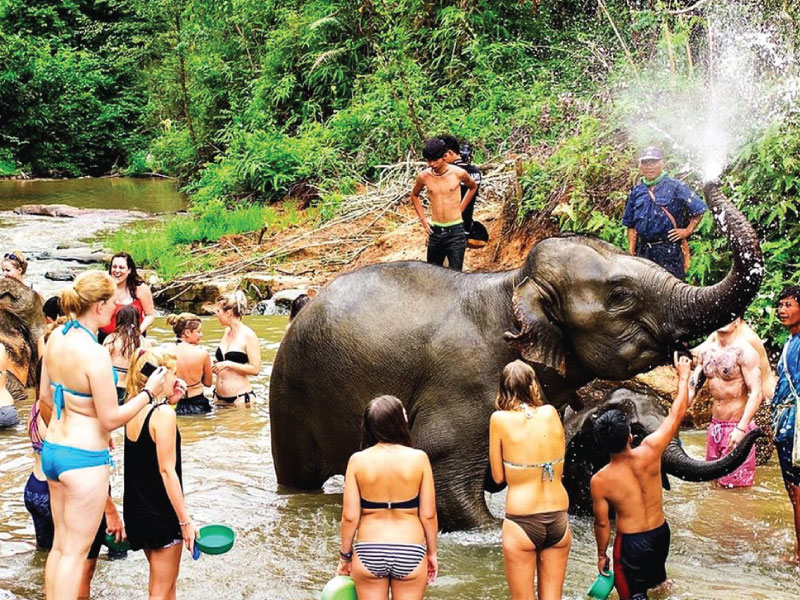 2 - Take a four day motorbike trip on the
Mae Hong Son
route
Alright, this one isn't exactly in Chiang Mai, but it starts there, right? If you enjoy long motorbike rides, you'll definitely enjoy the four-day tour of Northern Thailand.
Chiang Mai is the starting point. Stop at Mae Sariang, Mae Hong Son, and Pai for three nights before you eventually get back to the beautiful city of Chiang Mai. You'll get to take in amazing landscapes, fascinating hill tribes, pouring waterfalls, and long stretches of road on your way.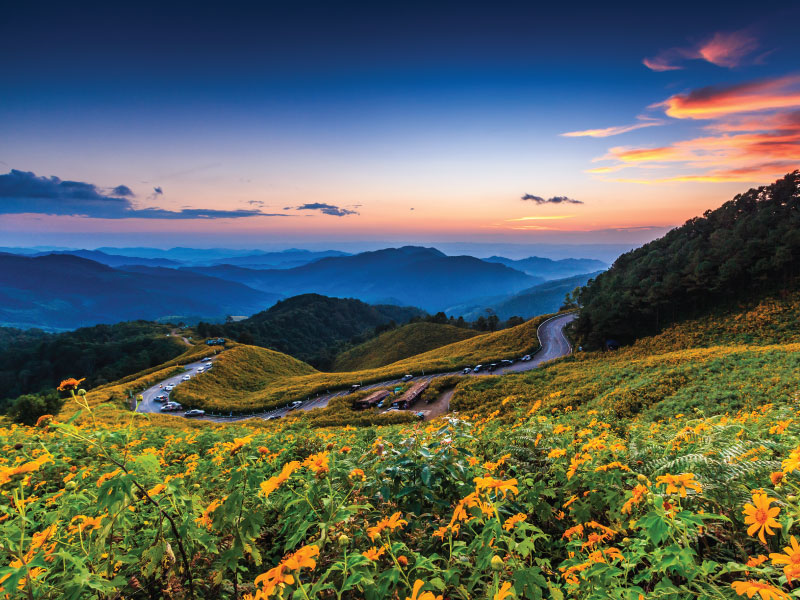 Thailand is definitely an intriguing country. Just as intriguing are the Thai people. If you stick to your comfort zone and only converse with people who speak your language, you definitely aren't making use of your trip.
A lot of Thai people speak basic English, and they'll be more than happy to teach you a few words in Thai. You may even be able to understand a little bit more about Thai culture, or learn about a great local spot that isn't in the guidebook.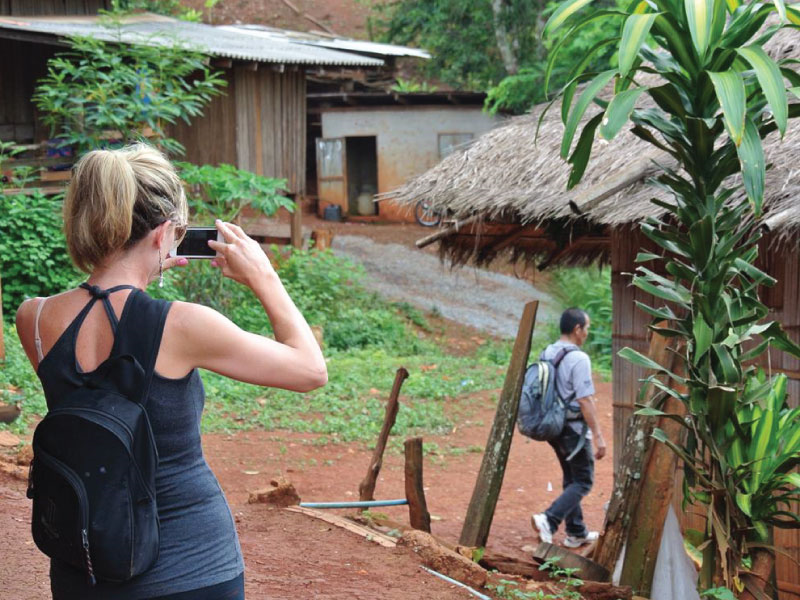 4 - Be amazed by the temples
The entire country of Thailand is covered by temples, and Chiang Mai is no different. Visitors are welcome to come in and visit most of them. There are several popular ones in the heart of the city: Wat Phra Singh, Wat Chedi Luang, and Wat Umong. The one you really shouldn't miss though, is Wat Doi Suthep. This sparkling temple sits high on the hill and offers amazing views of the entire city.
Another thing you shouldn't miss is the opportunity to chat with a monk. There are often events in Chiang Mai temples where you can visit one and sit down for a conversation with a monk. You could ask them about the details of Buddhism, what it's like living in the temple, or anything, really. Most of them will welcome the chance to practice English, so it can be a fun experience for both.